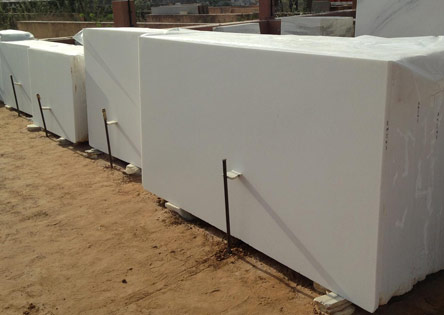 Marble
Marble is a non-foliated, granular metamorphic rock. That is formed by the metamorphism of limestone and dolostone. In the global market Marble is one of the seven natural stones which have a massive demand. Marble has long been highly valued for its beauty & strength; Marbles are suitable for both interior and exterior applications. Construction marble is a stone which is composed of calcite, dolomite or serpentine which is capable of taking a polish. It adds grace to the appearance of floors, walls, table tops etc. It radiates an aura of fabulous charm in the ambience of a monument. Marble brings a touch of gleaming charm, prosperity and delight in residential & commercial complexes through its imperial magnificent look.
Marble floor tiles are also used for both interior and exterior flooring applications. Marble tiles are used for bathrooms, entrances and fireplaces, living & dining areas. Some of the different colors of marble are white, red, green, pink, grey, mottled and banded.
We are the suppliers & exporter of marble tiles, marble slab, white marble, marble floor tiles.
Marble is available in Polished & Tumbled finish.
View Our Latest Test Report