Clients
You have patronized Dev International in the past. We shall leave no stone unturned to remain your preferred long-term partner in India.
An Indian Stone & Mineral Conglomerate, Dev International, leaders for the last 15 Years of Your Trust has instilled in us the Courage and Fortitude to step into Adulthood from Adolescence! Over the years company has been constantly rejuvenating itself towards a customer focused company through a lean, young & quick-footed team. We take pride in the fact that over 60% of our customers are long- standing customers, who have patronized us in India. Our intent is to provide you the intrinsic toughness of stones for people ... to step upon... live in...Enjoy... endowed with the unique warmth and aesthetic beauty that their rich hues and textures spread ...melting their hearts and throwing them into instant ecstasy....
Our Presence In The Global World.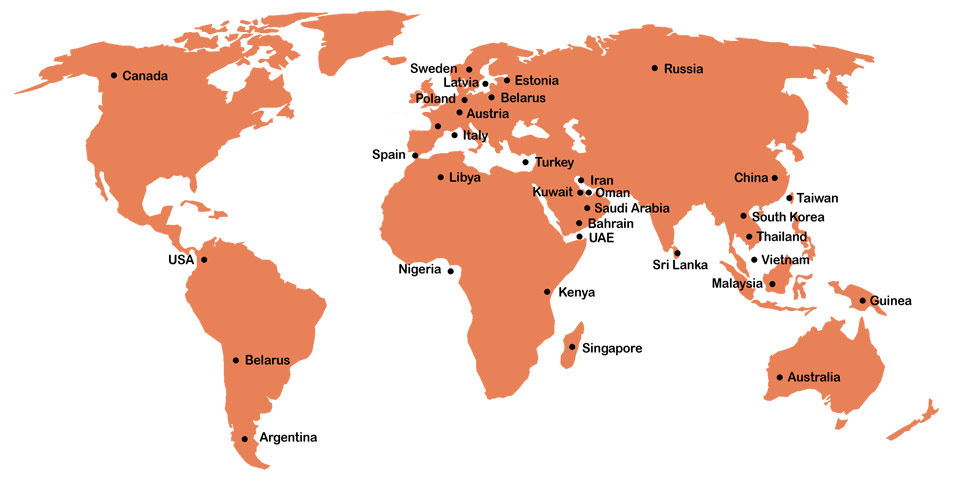 Our 15 years of experience, countless hours of services and our customers support is the secret to our success. We are committed to creating extra ordinary opportunities and making a difference to all that we come across and beyond.
For Dev International milestones are stepping stones, we at Dev International have showcased great growth & delivered excellence to our customers.
We look forward to many more successful years along with your partnership. With the great opportunity for the future.